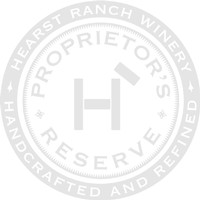 Proprietor's Reserve Club
Enhance your Membership

Once you have joined Hearst Ranch Winery's Legacy Club, this exclusive club is available in addition to your Legacy Club allocation. We invite you to experence the next tier of Hearst Ranch Wines.

Cabernet Sauvignon and Chardonnay are the backbone of our Proprietor's Reserve porfolio. We set out to push the boundaries of quality by sourcing fruit from spectacular vineyards, coupled with an intensely passionate winemaking team and a vision to present ourselves on the world stage. What emerged from this painstaking pursuit was something truly extraordinary.

Exclusive Membership- limited space available. Please fill out the form below and our Wine Club Manager will be in touch shortly regarding details and availability.

Fields marked with an asterisk (*) are required.