Saunders Vineyard in Paso Robles, Ca


In the early 1990s, it became clear to Jim and Debi Saunders that their newly purchased 90-acre ranch could be the realization of their dream of owning and farming their own vineyard. Soil testing and site evaluation began within a year of purchasing the Saunders ranch. The clay loam soils of these South and West facing hills were discovered to be ideal for farming wine grapes. The meso-climate of Eastern Paso Robles was a perfect site to farm Syrah and Petite Sirah. Initial planting began in 1993, with the development of Syrah and Petite Sirah.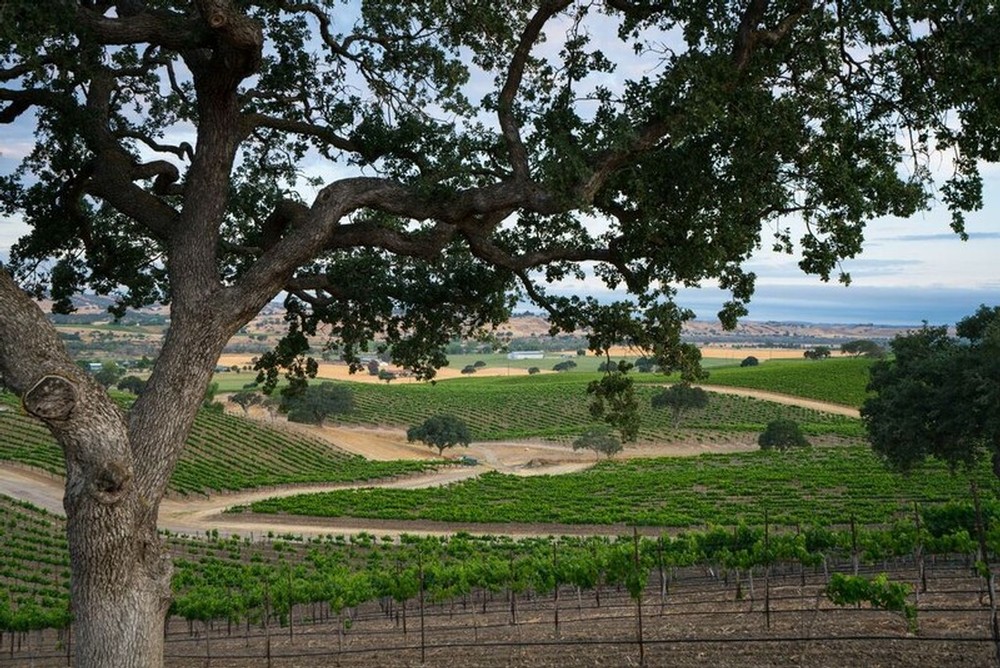 After years of producing an abundance of Cabernet Sauvignon grapes, new scions of Tempranillo, Malbec, and Petit Verdot were grafted to the well-established Cabernet Sauvignon vines. This "experiment" has proven to be successful as this vineyard produces award winning wines from the new varietals. Presently, Saunders Vineyard is composed of Syrah, Petite Sirah, Petit Verdot, Malbec, and Tempranillo. The vines are trained to a vertical shoot positioning trellis to optimize vine vigor, capacity, and interior canopy micro-climate.