Important Dates:
Sunday, October 1st-
Last day to change your billing and pick up preferences and select additional wines
Monday, October 2nd-
Club billing processed
Friday, October 6th-
Last day to RSVP for the Pick Up Party
Saturday, October 7th-
6-9 PM- Winemaker's Harvest Dinner
Monday, October 9th-
Shipping begins, weather permitting
Saturday, October 14th-
First day to pick up your club
12-2 PM- Pick Up Party, First Session
3-5 PM- Pick Up Party, Second Session
Sunday, October 15th-
2-4 PM- Pick Up Party, Third Session

Just a reminder that the Fall 2017 release of the Legacy Club is almost upon us. Please see below tasting notes for each of the wines to be included in the Fall allocation:
2015 Merlot "Pico Creek":
Our 2015 Pico Creek Merlot is an exquisite rebuttal to those who might forget the noble lineage of this regal grape variety. This vintage shows its potential starting with its dark garnet color. Aromatics of plum and ripe raspberry are immediately apparent as this wine is poured into the glass and undertones of vanilla and clove underpin the fruit and add complexity. Lush, ripe plum leads the attack through the weighty midpalate and finishes with silky, well-composed tannins. This merlot is a worthy partner for a range of dishes, but will show itself best when paired with foods featuring cream-based sauces. In its youth, you may choose to decant this wine an hour before service.
2015 Malbec "Babicora" :
The 2015 Babicora Malbec is bright scarlet in color. Lively candied cranberry aromatics are clearly perceptible in the nose, while sweet vanilla can also be distinguished and remains in the palate. Luscious fruit flavors and rich spice balance this wine's bright acidity. Soft tannins take over from a lush midpalate and linger in the finish, making this wine a versatile pairing, equally matched with tomato-based sauces or pork loin.
2015 Red Wine "Three Sisters Cuvée":
This wine's three components seamlessly blend together, making for a delightful and exuberant experience. In the glass, the wine displays a beautiful ruby red hue, proclaiming its freshness and spritely acidity. Creamy strawberry yields to ripe raspberry as the wine blossoms on the nose. The bright fruit aromatics are buoyed by spicy vanilla originating from new American oak barrels. On the palate, the dominant Syrah exhibits spice and pepper. The Grenache, responsible for the bright acid, lends vibrant raspberry notes, while the mourvèdre reigns in the other varietals with composed earthiness. Pleasingly fine tannins offer length and a delicate finish and to this well-balanced wine.
2015 Cabernet Sauvignon "Bunkhouse":
This Cabernet Sauvignon's intensity shows immediately through its saturated scarlet appearance and through its warm and inviting nose that offers up aromas of black current, graphite and loam. While this wine has a lovely well-rounded attack, the finely-grained tannic structure is the backbone which underpins all its other qualities. Refreshing acidity plays nicely against the tannins allowing for soft and harmonious flavors of just-ripened plum and oak-spiced vanilla. As the wine progressed through the mid-palate and to the finish, the lingering flavors recede slowly as the regal tannic structure becomes most evident. This wine's intensity and structure will evolve in a positive manner for years to come.
2014 Cabernet Franc "Lone Tree":
Our 2014 Lone Tree Cabernet Franc's saturated amethyst color declares its concentration and depth. Primary aromas of coffee and dark chocolate are buoyed by secondary tones of toasted oak spice. This wine is round and enveloping predominated by plum and winter spice. Displaying a rare combination of power and grace, this vintage shows balance through its well-integrated tannin structure. These tannins carry the wine to a well-composed finish of exceptional length. This wine will benefit from decanting in its youth or extended cellar time.
2014 Petite Sirah "The Pergola":
Fresh off the heels of our highly-rated 2013 vintage, the 2014 estate grown Petite Sirah comes screaming in ready to turn more heads. The 2014 growing season was dry and maintained moderate (not scorching!) heat which allowed for ample hang time on the vine. The longer growing season provided a concentrated, richly textured wine. Aromas of bright plum and blackberry concentrate jump out of the glass. The dense aromatics yield to spicy dark stone fruit and wet clay which is very typical of our hillside vineyard. We recommend decanting this wine in its youth to release its primary fruit aromas and relax the tannic structure.
To edit your preferances and include additional bottles in your order, simply login to your account by following these steps:
Click the button below to login to your account (Click Here to retrieve your forgotten password).
Once logged in, click on the 'Edit Club' button.
Select your additional wines and your desired quantities, verify your shipping and billing preferences, and click submit.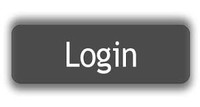 Thank you for your loyal membership and your appreciation of our wines. As always, if you have any questions or if we can help in any way, please call us at (805)467-2241 or email us at wineclub@hearstranchwinery.com.