October 19, 2016 | HEARST RANCH Winery
Hearst Ranch Beef Bolognese Recipe
Fall has finally arrived and harvest is wrapping up on the vineyard. As the air develops the autumn chill we've all been patiently awaiting, we have got comfort food on the brain. Earlier this month, we hosted our annual Winemaker Harvest Dinner catered by the incredible Buona Tavola in Paso Robles. One of the most talked about pairings of the evening was Buona Tavola's wild boar Bolognese and our Pergola Petite Sirah. Since not everyone has wild boar available to them, we decided to adapt this recipe using our very own Hearst Ranch Beef so all of our friends can experience this pairing at home.
Enjoy!
YIELD: Makes about 8 cups
INGREDIENTs
· 2 medium onions, finely chopped
· 4 celery ribs, finely chopped
· 2 medium carrots, finely chopped
· 5 garlic cloves, thinly sliced
· 1/4 cup extra-virgin olive oil
· 1/4 pound pancetta or slab bacon finely chopped
· 2 pounds ground Hearst Ranch Beef
· 1 (6-ounce) can tomato paste
· 1 cup whole milk
· 1 cup dry red wine
· 1 cup water
· 1 teaspoon fresh thyme leaves
· 1 1/4 teaspoons kosher salt
· 1/2 teaspoon black pepper
Directions:
Open bottle of Hearst Ranch Winery Pergola Petite Sirah and pour yourself a glass. Reserve some to drink with dinner or have a second bottle on deck.
Heat olive oil in a 6 to 8-quart heavy pot over moderate heat and cook onions, celery, carrot, and garlic, stirring occasionally, until softened (about 5 minutes).
Add pancetta and ground beef and cook over medium-high heat, stirring and breaking up lumps, until no longer pink (about 6 minutes).
Stir in tomato paste, milk, wine, water, and thyme.
Lower the heat and gently simmer, covered, until sauce is thickened (1 to 1 1/2 hours). Add salt and pepper and remove from heat.
Serve on top of your favorite pasta (we suggest pappardelle) or polenta.
*This sauce may be made up to two days ahead and cooled, before chilling and storing in an air tight container. Frozen Bolognese can keep for up to one month in an air tight container.
February 25, 2015 |
HEARST RANCH Winery
Hearst Ranch Winery's New Vacation Rental

Circa 1850 is located across the street from HEARST RANCH Winery. This is a beautiful authentic Adobe home with all new Mexican tile flooring, tile bathrooms and original oak flooring. It is professionally decorated featuring a fully stocked kitchen with all cookware, dishes, glasses and needed appliances. The spacious dining area is the perfect gathering place for socializing and entertaining of all kinds. Each bedroom has a flat screen TV as well as in the large living space. We offer vineyard and winery tours upon availability with advance notice.
To view additional photos, click here

Additional Features Include: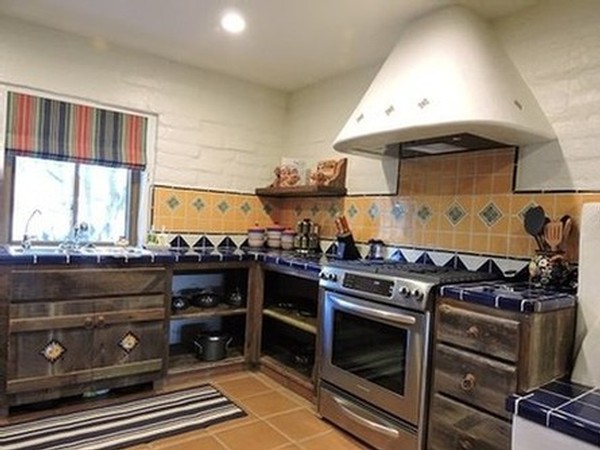 - Two fireplaces throughout the house. One in the kitchen and in living room
- Outdoor gas BBQ along with outdoor furniture
- Very private with ease of access to and from town
- All Linens included
- Forced air heat and air conditioning
- Overall stunning setting. Come and stay with us Today!

For more information and to book your stay today, please click here